Carroll Green 4 Ward 4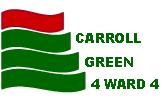 The primary requisite for public office is a willingness to serve, not a drive to become self-serving.
---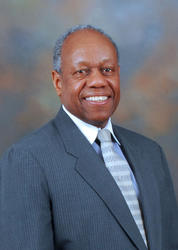 Carroll, a resident of Manor Park, is a long time community activist who has resided in Ward 4 for over thirty years. Over the years he has been involved in a number of multi-faceted organizations, advocating the enhancement of the quality of life in our neighborhoods.
Carroll Green is for:
A Responsive and Responsible City Government

Controlled, Neighborhood Friendly Development

Discipline and Security in Public Schools

Reforms in Special Education and Vocational Education

Rehabilitation of School Facilities

Creation of a D.C. Planning Commission

No use of Eminent Domain for Private Development

Maximum Deployment of Police during Rush Hours

An Effective Traffic Enforcement Division

Improve Enforcement of City Laws and Ordinances

A separate Emergency Medical Service

Preventative Health

Care, Wellness and Nutrition

A Modernized and Improved Parking Enforcement Agency

Municipal-Owned Short Term Parking Facilities
WARD 4 SPECIAL ELECTION - MAY 1, 2007